Stellaris Elite
Highly responsive at every moment.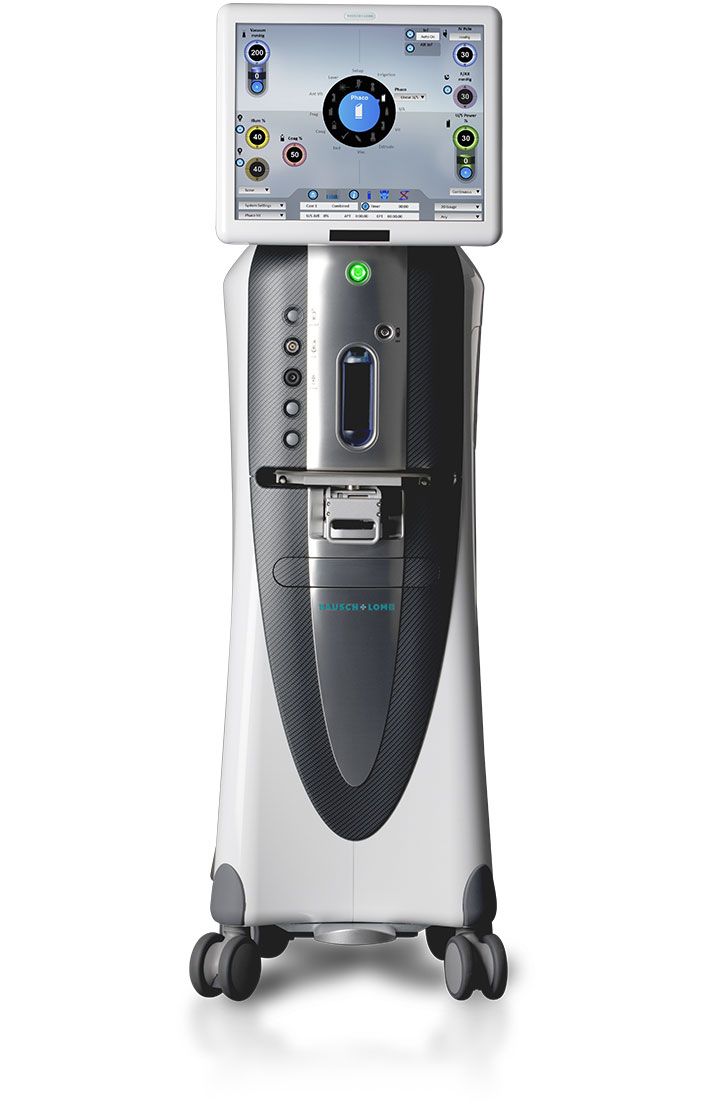 Features
ADAPTIVE FLUIDICS
Reimagine Ultimate Control
Adaptive Fluidics integrates precision aspiration control with Dynamic Infusion Compensation to create the new standard for stabilizing intraocular pressure, creating a highly responsive and controlled surgical environment, and improving lens removal efficiency.1,2*
Exceptional Chamber Stability
Proprietary Dynamic Infusion Compensation technology automatically compensates for changes in ocular fluid flow, improving control and maintaining stable chambers. After the surgeon sets a preferred infusion pressure, it works systematically by:
Monitoring: Adaptive Fluidics continuously tracks vacuum flow rate at every moment of surgery.
Compensating: The system automatically adjusts infusion pressure, for increased stability.
ATTUNE ENERGY
Rethink Advanced Performance
Attune energy management works synergistically with the chamber stability and vacuum efficiency of Adaptive Fluidics to deliver highly efficient, controlled emulsification.1,2*
Highly efficient, controlled emulsification with a six crystal 28.5 kHz handpiece frequency1,2*
Innovative design balances mechanical cutting with acoustic cavitation1
Full 130 micro stroke length and longitudinal cutting action result in highly efficient emulsification1,2*
Contact us for an evaluation to see if Stellaris Elite is right for you.
1. Data on file.
2. Mark E. Schafer, PhD. Analysis of the Cutting Forces using Different Phacoemulsification Modalities. ASCRS 2009.
* Based on a laboratory study.